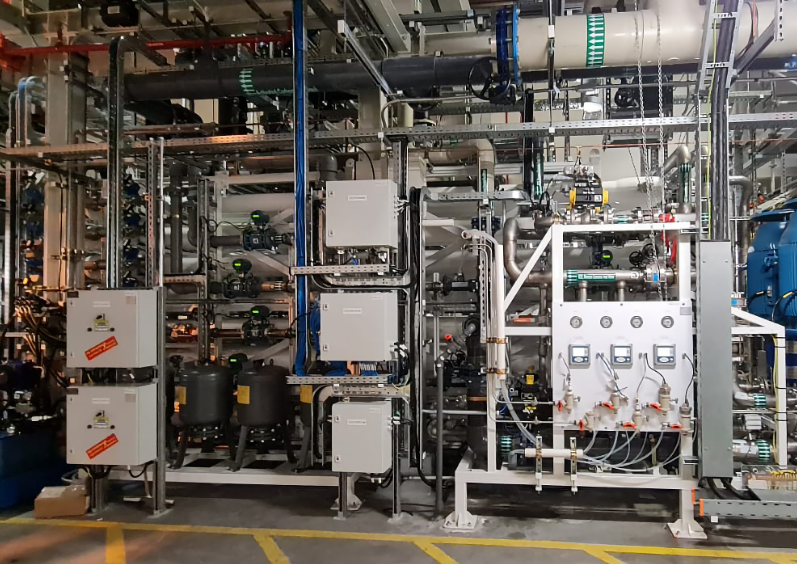 About
Innovative brine minimization system boosts water recovery and reuse at semiconductor's industrial wastewater treatment facility.
An innovative project for a giant semiconductor to design and build a Pulse Flow RO (PFRO) system for brine minimization at their industrial wastewater treatment facility. IDE's PFRO system offers significant benefits to increase recovery and reuse of wastewater, reduce the Cleaning in Place (CIP) frequency, reduce downtime and prolong the membrane life span.
The industrial wastewater at the production facility is treated by a Membrane Bio-Reactor (MBR). Effluent from the MBR is desalinated by a standard RO facility, operating at 75% recovery. To reuse more water and reduce brine discharge, IDE installed the PFRO system, which is fed by a mixture of cooling tower blowdown (CTBD) and brine of the existing RO system. The PFRO system will operate at a recovery of 54% and will increase the overall facility recovery to 88%.
Technology: Industrial & Municipal Water Treatment
Project type: Engineering-Procurement-Construction (EPC)
Location: Israel
Commissioning date: 2021
Highlights
High recovery

Overall production facility recovery expands from 75% to 88%.

Technological leadership

IDE's proprietary patented single-stage PFRO technology overcomes the challenges of conventional RO operation by discharging brine in a pulse flow regime through short, high-velocity surges.

Low maintenance requirements

System configuration simplifies the preventive maintenance approach – short and frequent cleanings with acid or caustic as required, which increases the time between CIPs and prolongs the life duration of the membranes.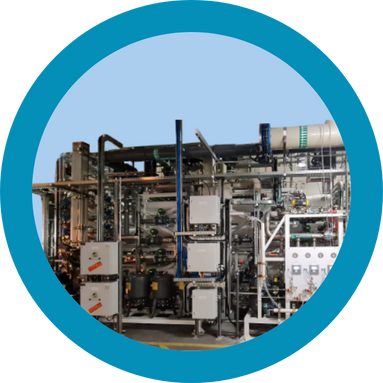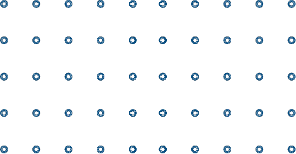 Contact an Expert