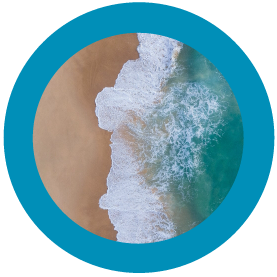 What is Seawater Desalination?
The world is in need of fresh water. Water is fundamental to life, yet sustainable freshwater resources are increasingly limited in quantity and quality. Population growth, changing water consumption patterns, and climate change threaten our freshwater supplies.  
Seawater desalination is the process of removal of salts and dissolved solids from seawater. It is an important and vital solution that can combat water scarcity and an alternative, feasible and reliable source of water to ensure water sustainability.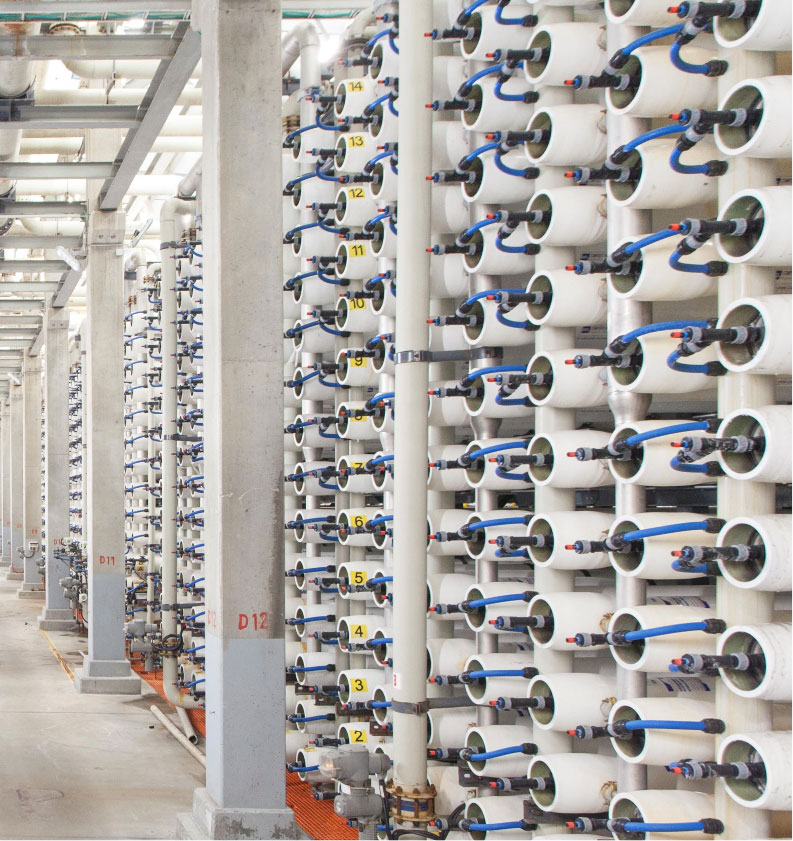 TYPES OF SEAWATER DESALINATION TECHNOLOGIES
There are two main types of seawater desalination technologies: membrane-based (RO) and thermal (MED, MVC). Reverse Osmosis (RO) desalination uses the principle of osmosis to remove salt and other impurities by transferring water through a series of semi-permeable membranes. Thermal desalination uses heat, from power plants or refineries, to evaporate and condense water to purify it. 
Each project and customer has its unique requirements and challenges that IDE strives to meet. A variety of factors come into play when selecting the appropriate solution for each project, the required capacity, quality of the source water, quality of the water produced, and energy requirements. 
Read more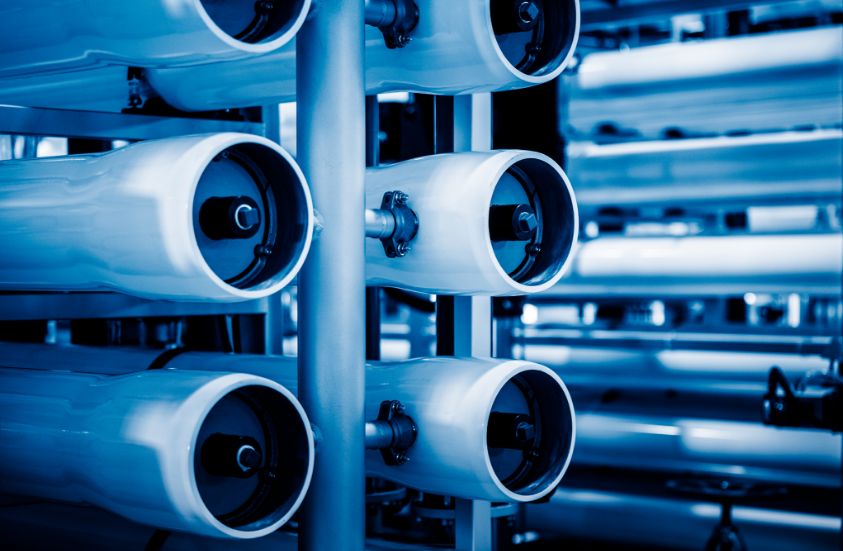 IDE - A DESALINATION WORLD LEADER
IDE leads the water industry with some of the world's most advanced thermal and membrane desalination plants. We have provided small to large cost-effective desalination solutions in over 500 plants in 50 countries for more than 6 decades. IDE works in partnership with a wide range of customers: municipalities, energy, mining, and power plants, on all aspects of water projects and delivers approximately 3 million m3/day of high-quality water worldwide.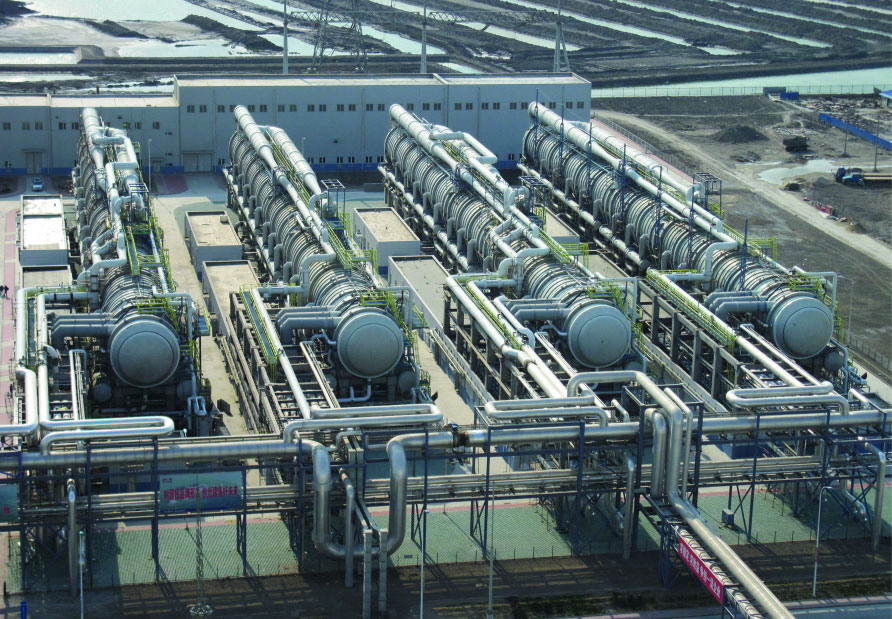 WHAT ARE THE BENEFITS OF SEAWATER DESALINATION?
Seawater desalination offers several benefits, making it a valuable solution to address water scarcity and ensure a reliable source of freshwater around the world:
– Additional Water Sources: Seawater desalination provides a sustainable and reliable source of freshwater, reducing dependence on rainfall surface water and groundwater, which are limited.
– Improved Water Quality: Seawater desalination produces high-quality freshwater that meets stringent drinking water standards.
– Environmental Conservation: By reducing the need for groundwater extraction or surface water diversion, seawater desalination can help protect natural ecosystems and reduce the ecological impact of water resource utilization.
– Drought Resilience: Seawater desalination provides a drought-resistant source of water, which is crucial for communities and industries.
– Economical growth: Desalinated water is suitable for various uses (municipal, industrial, agricultural, and others), thus supporting economic growth and quality of life.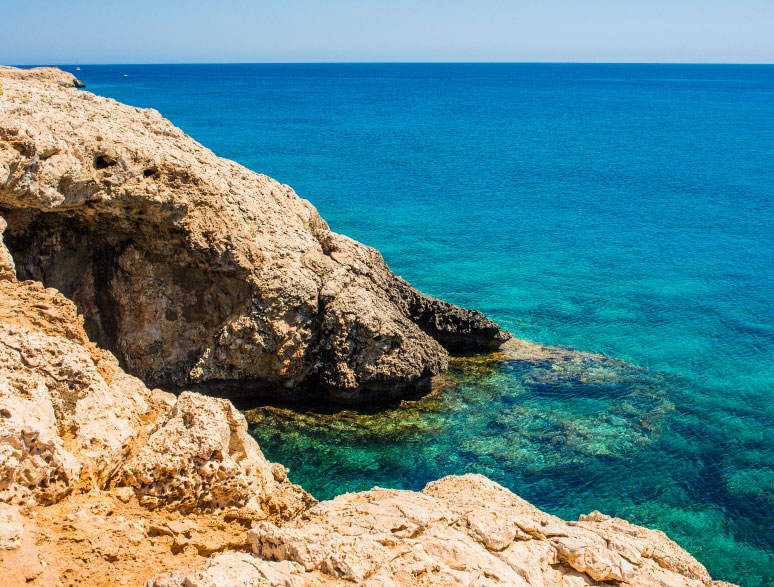 ACHIEVING SUSTAINABLE SEAWATER DESALINATION
As water desalination plants expand globally, they are required to minimize their environmental impact and maximize their sustainability. Over the years, IDE proved that efficient and cost-effective desalination goes hand in hand with sustainability by implementing a variety of environmentally friendly technologies and design approaches.
IDE ensures that our desalination plants fit our customers' economic and environmental goals.  We are continuously improving energy efficiency so as to minimize both Opex and carbon footprint of the plants . Through continual sustainable thinking and technological advancements, IDE has achieved some of the industry's lowest energy consumption for desalination plants.
Desalination FAQ
Let's talk about your water needs