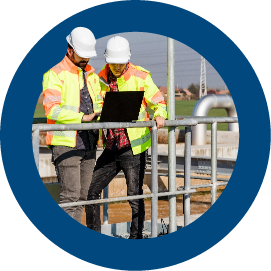 IDE has a long track record of successful operation and maintenance management of desalination and water treatment plants around the world.
With water sales contracts, IDE's operation and maintenance allow the client to delegate all management and maintenance responsibility to our dedicated team.
Parts of the operation and maintenance can also be provided in addition to Water Sale as Long Term Operation and Maintenance Services, Periodic On-site Inspection, Remote Plant Operation Supervision Services and Preparation and Implementation of Maintenance Plans.
Operation is effectively managed by technically qualified and experienced personnel, in compliance with local standards and regulations, assuring the health and safety of the employees. A multidisciplinary back office team supports operation & maintenance site teams and provides technological solutions for changing and unexpected conditions and requirements.
Contact an Expert