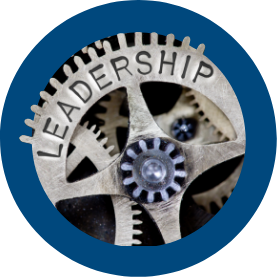 Leading the water industry
IDE leads the water industry with some of the world's most advanced thermal and membrane desalination plants, including some of the largest plants worldwide, e.g., in China, India, the US, Australia, and Israel. We provide small to large cost-effective desalination solutions tailored to each client's needs.
Our History & Awards
IDE has led the water industry for over 60 years by investing extensive resources in research and technological development, and keeping its competitive edge through innovation and creative solutions. The company has proven experience in ground-breaking industrial water treatment plants, designated for various industries and municipalities, that deliver a reliable, sustainable, and economical solution across all sectors.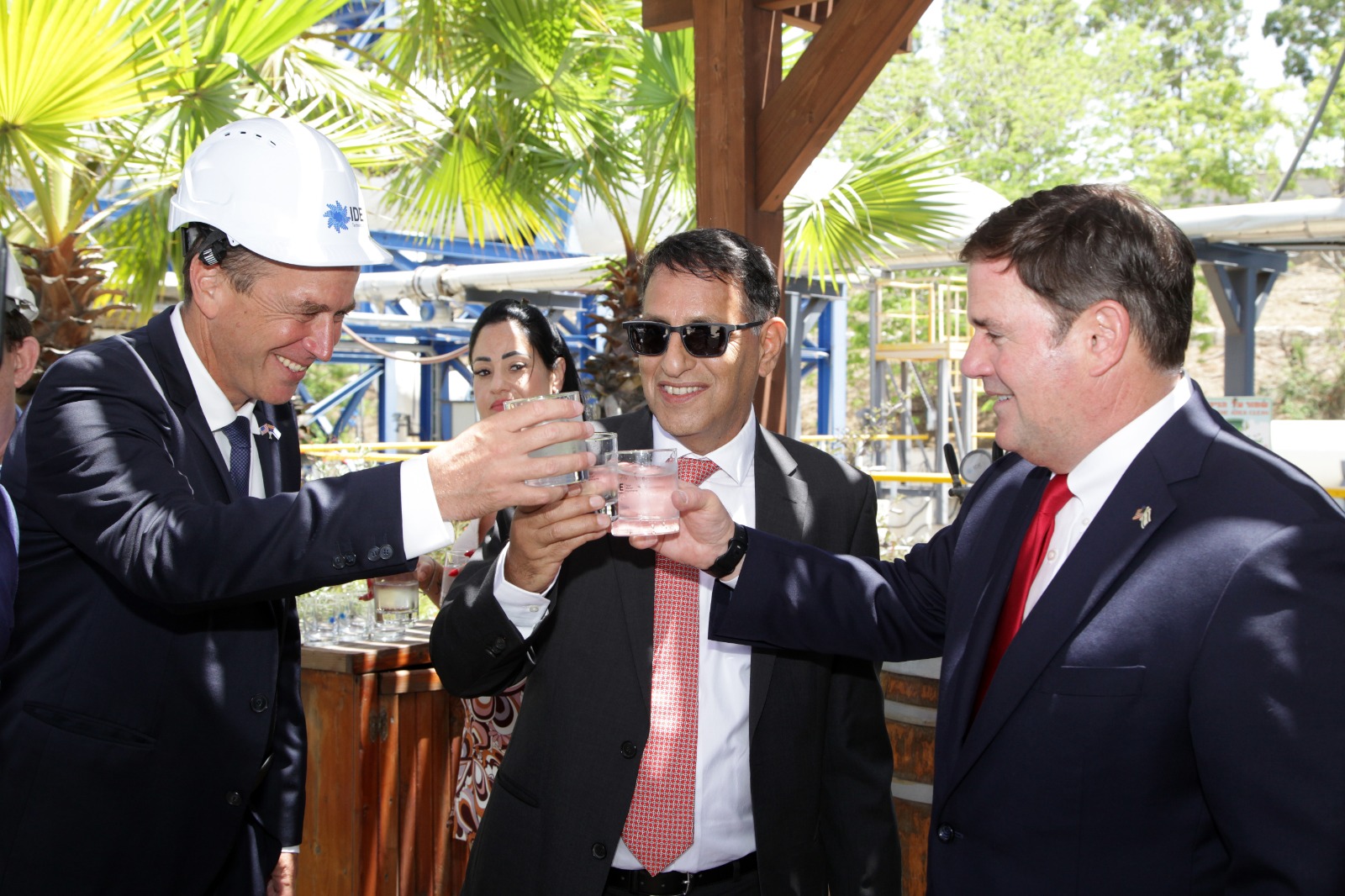 YOUR PARTNER FOR SUCCESS
Our track record spans over 400 plants in 40 countries. IDE works in partnership with a wide range of customers – municipalities, oil & gas, mining, refineries, and power stations – on all aspects of water projects and delivers approximately 3 million m3/day of high-quality water worldwide.
Each project and customer has its unique requirements and challenges that IDE strives to meet. Our highly experienced and dedicated teams know that a strong partnership leads to success and growth, and that is why we see our clients as our partners – we run a long distance together for our mutual success.
IDE Technologies Group is owned by Alfa Water Partners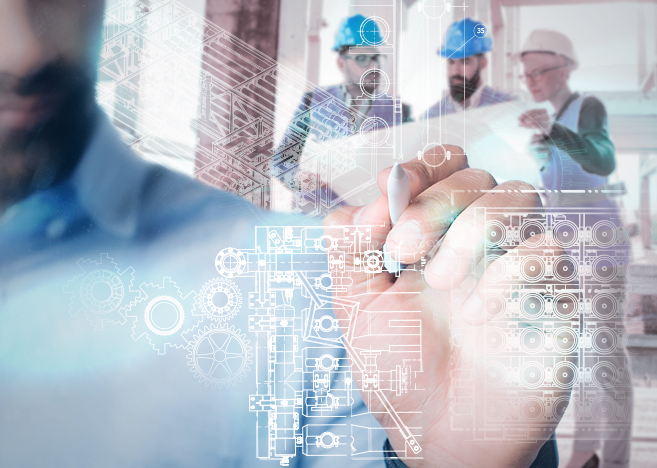 Tradition of Innovation
IDE has always been at the forefront of innovation, dedicating considerable resources to recruiting and assembling one of the industry's largest and most experienced engineering and R&D teams and investing in a growing R&D center. We have more than 90 granted and pending patents within our extensive IP portfolio, as well as numerous technological innovations that make desalination plants more sustainable.  This enables IDE to offer its clients economical, efficient and reliable solutions that lead to reduced CAPEX and OPEX costs while generating a solid positive environmental impact.
Our Innovative Technological Breakthroughs
IDE has become a leader in the water and wastewater industry by offering innovative  cost-effective solutions. At IDE, we don't innovate just for innovation's sake, but rather use our experience, expertise and dedicated R&D and engineering teams to develop tailor-made technologies and solutions that solve the needs and challenges of our clients. Our technological advancements are powered by a tradition of innovation and help to create access to purified water for millions worldwide.
Read more about IDE's innovative approach
Read More
Read Less
Executive Management
The IDE team has unparalleled experience in the global water industry, and has one of the strongest technology and project deployment groups.
Avshalom Felber

Executive Chairman, IDE Technologies Group

Mr. Felber has held the position of Executive Chairman of IDE Technologies since 2018, after founding Alfa Water Partners LLP, a partnership that acquired the IDE Group in 2017.

Before his current role, he was the company's President and CEO, a position he has held since 2002. In 2017 Mr. Felber was ranked 11th as the "world's water experts" by Water World Magazin.

Mr. Felber brings to the table a wealth of in-depth knowledge of the desalination market and technologies, financial expertise, and business experience.

This combination puts him in an excellent position to promote the development of new and existing markets and advance new desalination and water treatment technologies.
Prior to joining IDE, Mr. Felber was the Deputy Director of the Budget Department at the Israeli Ministry of Finance.
He holds a B.A. in Economics and Philosophy and an MBA, both with distinction, from the Hebrew University of Jerusalem. Mr. Felber also participated in the Eisenhower Foundation program in the U.S., studying government, budget, transportation, and capital markets.

Read more

Amir Lang

Executive Chairman, IDE Water Technologies

Mr. Lang has been the Chief Executive Officer of IDE Group 2018-2022 and Executive Chairman of IDE Water & Technologies after co-founding Alfa Water Partners LLP., a partnership that acquired IDE Group in 2017.

He brings with him a wealth of financial and industrial experience and in-depth knowledge of the Energy, water, and Infrastructure market. Mr. Lang's vast experience enables him to confidently promote the development of new investments in the global water market.

Before joining IDE, Mr. Lang was the Executive Vice President of Delek Group, Israel's largest Oil & Gas, Energy, and Infrastructure conglomerate, a position he has held since 2010. He holds an LL.A. and an LL.M. from Tel-Aviv University and an EMBA from the Kellogg-Recanati Business Program of Tel-Aviv University and Northwestern University.

Read more

Alon Tavor

CEO, IDE Technologies Group

Alon Tavor brings with him over 30 years of experience in the industrial sector and over 15 years in CEO positions, leading multiple companies in various fields of operation, where he spearheaded processes such as strategic restructuring, entrepreneurship, acquisitions, and efficiency improvements.

Alon brings vast experience in multiple technologies and industries, razor-sharp analytical and organizational development skills, and the ability to create unmatched business value by creating a synergy between customers, technology, and operational strengths. With in-depth knowledge of water treatment technologies, he holds a rare combination of technical, commercial, and project-related expertise.

Prior to taking on his current position, Alon led the Sorek B facility – the world's largest SWRO desalination plant – where he led all stages of design, planning, and tendering of this highly strategic project that entailed state-of-the-art technological advancements and the world's lowest water price to date.

Alon holds an M.B.A. (Summa cum Laude) and a B.Sc. in Chemical Engineering & Biotechnology from Ben-Gurion University.

Read more
Lihy Teuerstein

CEO, IDE Water Assets Inc, US

Ms. Teuerstein has been with IDE since 2011 and has been leading the IDE Water Assets business as of 2018.

Her previous roles included establishing and Heading the Commercial Department of IDE and General Counsel for the IDE group. Lihy has demonstrated a history of working in the business environments of large infrastructure projects in all conservative and alternative procurement methods and is skilled in negotiating complex agreements with project partners, off-takers, and clients. She broadly understands the water infrastructure market worldwide and project development processes.

Lihy has a combined LL.B in Law and Far East Studies from the Hebrew University in Jerusalem and is a member of the Israel Bar Association. She also has an M.A. in Sociology and Anthropology from Tel Aviv University.

Read more

Mazy Pinchusowicz

Deputy CEO & CFO, IDE Technologies Group

Ms. Pinchusowicz joined IDE in 2011 as Head of Finance, Treasury, Budget & Control, Risk Management, and Pricing.

In 2016 she assumed the role of CFO for both IDE business units – IDE Projects and IDE Assets – and was responsible for managing all financial, accounting, pricing, and reporting matters in the Group. In this position, Mazy puts her expertise in leading global financial analysis to drive management and board decisions to good use.

Mazy brings to IDE more than a decade of experience in senior finance positions in public and private global corporates and global accounting firms (BIG 4). Further, she has a track record of successful results in complex and multidisciplinary processes (e.g., IPO, global CF management, US GAAP, as well as IFRS experience, multi-level budget preparation, and control, ERP implementation), and extensive experience as a board member in public and private companies.

Prior to IDE, Mazy served as the Controller for a large public investment company. Mazy is a certified C.P.A. by the Israel Auditors' Council and holds a B.A. in Accounting and Economics from Haifa University, and an M.B.A., majoring in international taxation, from Ono Academic College.

Read more
IDE was founded in 1965 according to the principle of 'transforming the world's oceans into affordable, clean water'.
IDE began commercial development of ground-breaking thermal desalination solutions based on a process first invented by IDE's founder Alexander Zarchin.
IDE developed Mechanical Vapor Compression (MVC) technologies.
IDE developed thermal desalination solutions using Multi-Effect Desalination (MED).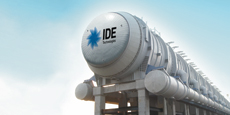 IDE developed advanced processes for the separation, concentration, and purification of aqueous solutions.
IDE completed the MVCC project in the Tutuka power plant in South Africa.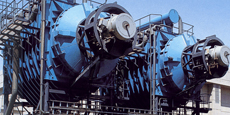 IDE began the development and implementation of cutting-edge membrane desalination technologies.
In 1999 IDE completed the Sardinia Sarlux plant, the largest MVC desalination plant in the world.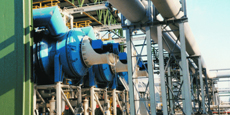 The commissioning of IDE's first large-scale SWRO plant in Larnaca, Cyprus, and the world's first BOT project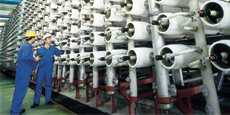 IDE completed the Ashkelon SWRO plant, a game-changing milestone that reduced desalinated water prices and made desalination a cost-effective alternative for the first time.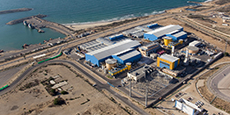 IDE won GWI's 2006 Desalination Plant of the Year award for the Ashkelon SWRO plant.
IDE won Euromoney's Deal of the Year award for the Hadera project & Plant of the Year for the Larnaca desalination plant.
IDE completed commissioning the largest desalination plant in India and one of the world's largest MED plants in Reliance Industries at the Jamnagar site.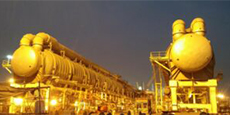 IDE was GWI's Highly Commended Desalination Company of the Year
The IDE Hadera SWRO plant started operation, delivering one of the world's lowest costs for desalinated water.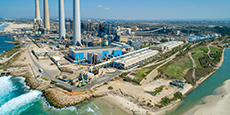 IDE won GWI's Highly Commended MED Thermal Desalination Plant of the Year for Reliance Jamnagar Refinery, India.
IDE completed the first phase of the Tianjin project, 4 X MED 25,000 m3/d, the largest desalination plant in China. The plant's capacity doubled in 2013.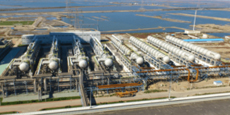 IDE won the Israel-Asia Chamber of Commerce award for special achievements in Asia.
IDE launched IDE-PROGREEN™ which eliminates the use of chemicals in the pretreatment and desalination processes.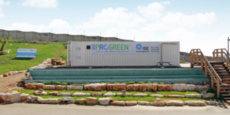 IDE won GWI's Desalination Company of the Year award.
IDE began construction of the Carlsbad project, the largest SWRO desalination plant in the Western Hemisphere.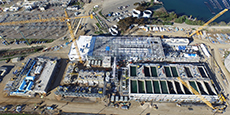 IDE won Project Finance Magazine's Desalination Deal of the Year award for the Carlsbad project.
IDE was GWI's Highly Commended Water Desal of the Year for the Sorek project.
IDE completed the Sorek desalination plant, the largest and most advanced SWRO plant of its kind in the world.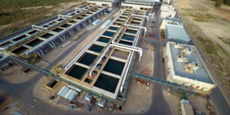 IDE won GWI's Desalination Deal of the Year award for the Carlsbad project.
IDE won GWI's Desalination Plant of the Year award for the Sorek plant.
IDE won GWI's Distinction award for Desalination Company of the Year.
IDE's Sorek plant was listed in the Top 10 Breakthrough Technologies by MIT Technology Review.
MIT Technology Review rated IDE amongst the 50 Smartest Companies (18th place).
IDE won the World Technology Award for the Environment category.
MIT Technology Review rated IDE amongst the 50 Smartest Companies (19th place).
IDE won GWI's Desalination Plant of the Year award for the Carlsbad plant.
Fortune magazine rated IDE amongst the companies that change the world (2nd place).
IDE won the AMTA award for Membrane Facility of the Year for the Carlsbad plant.
IDE won GWI's Desal R&D Olympics Gold Medal.
IDE launch its brine minimization technology, MAXH2O Desalter, aims to reduce brine rejection from industrial processes such as cooling towers by ensuring a more durable and efficient operation.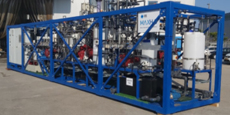 IDE launch its Pulse Flow RO (PFRO) system, which offers significant benefits to increase recovery and reuse of wastewater, reduce the Cleaning in Place (CIP) frequency, reduce downtime and prolong the membrane life span.
IDE was awarded a Distinction for Wastewater Project of the Year by GWI Global Water Summit for the Koyambedu Tertiary Treatment RO Plant.
IDE was announced as the winner of the Sorek B BOT tender for the design, finance, construction, operation, and maintenance for 25 years of a 200 Million m3/year SWRO facility.
IDE has been awarded an EPC contract for the Aconcagua desalination plant, which includes the engineering, supply, construction, start-up and commissioning of an SWRO desalination plant with a nominal production capacity of 86,400 cu.m/d.
IDE won GWI's Desalination Company of the Year award.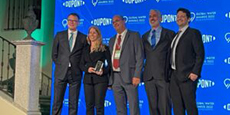 IDE Technologies announced it was awarded the bid to finance, design and construct Israel's seventh desalination plant in the Western Galilee region, which will be the first plant built in the northern part of Israel.
IDE announced closing a public-private partnership (P3) project with the City of Fort Lauderdale to design, construct and operate a new mega water treatment plant in Fort Lauderdale, Florida.