How to Optimize Performance & Ongoing Operation in Your SWRO/BWRO Plant

Optimize Performance & Operation Using an End-to-End Smart Management Program
The Problem – Lack of Insight into Critical Parameters
As with any industrial facility, seawater reverse osmosis (SWRO) and brackish water reverse osmosis (BWRO) desalination plants are prone to the occasional wear and tear.
If not managed properly, scaling and fouling are very common issues, which can lead to membranal clogging and even mechanical failure, affecting the plant's performance, productivity and eventually profitability. There are fantastic solutions out there designed to help minimize accumulated harm to costly system components – such as RO membranes – using various techniques, but what can plant supervisors do to keep a finger on the pulse of their plant's performance and productivity on an ongoing basis, in order to prevent these issues from occurring in the first place?
<<Ongoing optimization of plant maintenance makes simple business sense. Here's how it's done>>
What Affects RO Performance?
Before we dive into the solution, let's review some of the factors that contribute to a poorly-performing and ineffective RO process. For example – fluctuating seawater quality, which results in high microbiological activity. This requires a robust pre-treatment stage, in order to alleviate further contamination and membranal clogging.
What are the indications of membranal under-performance?
Reduction in permeate quantity of 10-15%
Conductivity increase of 10-15%
Increased pressure losses in feed brine passage of 10-15%
Depending on the detected parameter, SWRO/BWRO malfunction can occur due to multiple reasons:
Membrane plugging
Fluctuation of raw seawater quality
Pretreatment failure
Pump failure
Malfunctioning valves
Membrane damage, oxidation, mechanical failure etc.
Pressure vessels' failure, interconnectors, end connectors etc.
Fouling – the accumulation of foreign materials from feed water either on the active membrane surface, or on the feed spacer of the membrane, to the point of encountering operational issues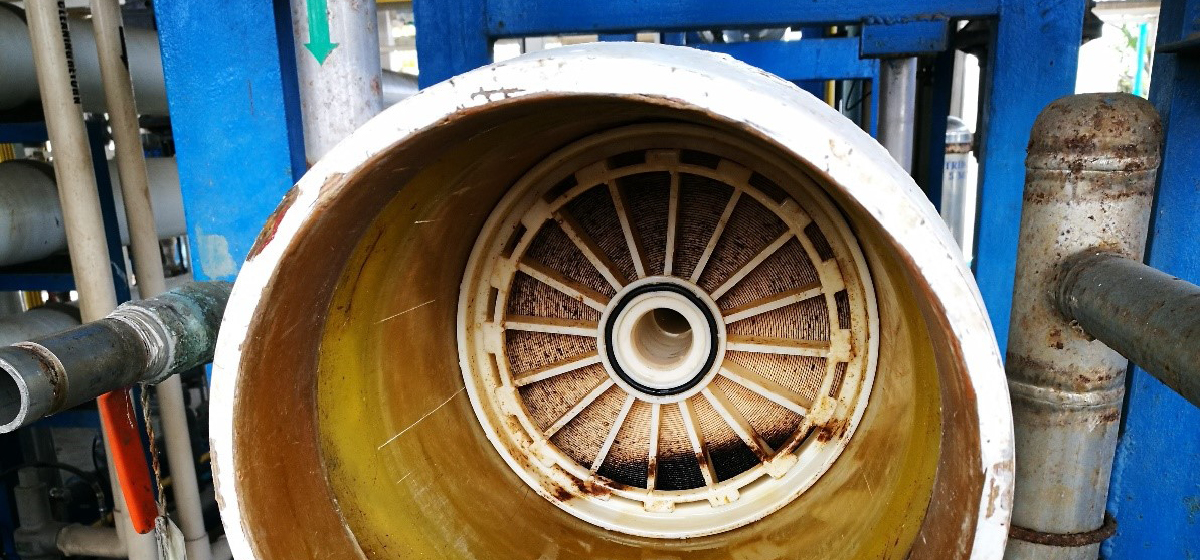 What are the Consequences?
If not properly monitored and addressed in a timely manner, these issues can have substantial repercussions both from an operational and business perspective. For example:
Damage to the membranes will require frequent replacement, which will inevitably inflate CAPEX
Fluctuating feed pressure will result in higher energy consumption
When the facility is not managed properly, chemical consumption usually increases, which also affects CAPEX
The need to deploy preventive maintenance is crucial for any desalination facility, not only because it helps to reduce costs and ward off unexpected downtime, but also because it's the most effective method to address corrective maintenance that require immediate action.
The Solution – Gaining Comprehensive Control Using a Smart MGMT Program
Optimal plant performance starts and ends with having full access to critical trends and the ability to act quickly upon them. IDE's RO Membrane Management Program (ROMMP) is the best way to keep a constant finger on the plant's pulse, manage the highest value component of the SWRO system – the RO membranes, and ensure that their optimal performance is maintained throughout operation. Proper operation and maintenance of the RO system is paramount to ensuring long-term availability, operational efficiency and minimal downtime.
What sets IDE's expertise apart? Optimized SWRO plant operation is based on the combination of two main factors:
Extensive field operation experience, which in IDE's case spans across decades
Mastery of the membrane manufacturer's guidelines and recommendations
The availability of the SWRO desalination plant depends almost entirely on the performance of its RO membranes, which includes the ability to identify degradation in performance in a timely manner, before it reaches the critical point of irreversible damage.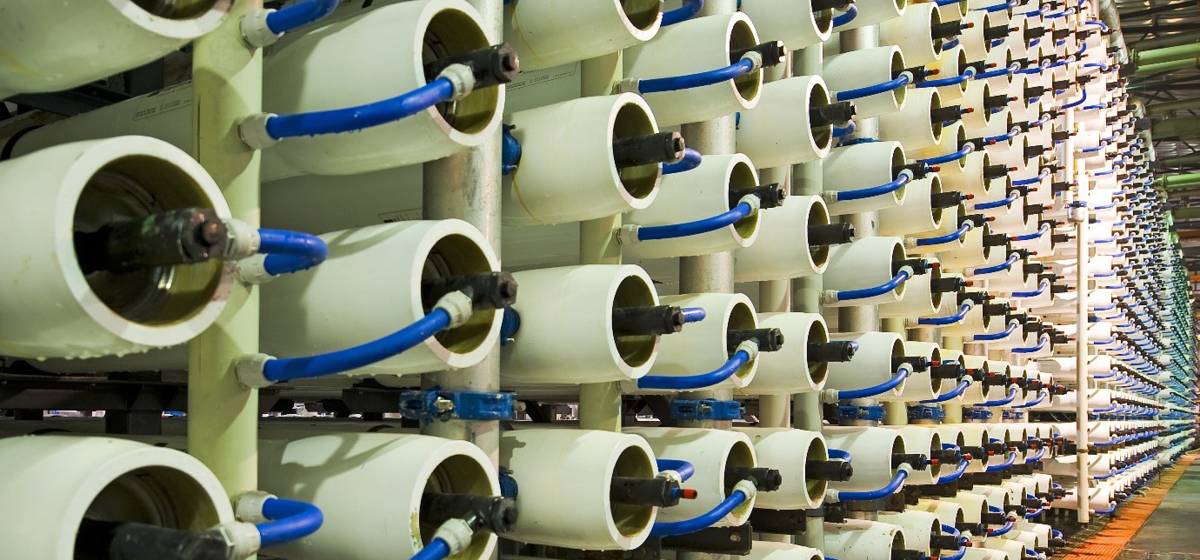 What is actually being monitored in our ROMMP?
RO membrane systems are monitored by three major parameters – pressure, conductivity and flow. The membrane inspection program and performance monitoring are both controlled by designated systems, and every inspection procedure – including all collected data – are recorded on the plant server and saved for analysis. The monitoring program is implemented immediately after the SWRO / BWRO plant begins operation. What does it include?
Verification and adjustment of the main operational process parameter, as Feed Pressures, Differential Pressures, Recovery, Feed flowrate, Permeate Fluxes, pH.
Verification and improvement of the permeate quality in terms of Conductivity, Chlorides and Boron.
A detailed monitoring of the SWRO membranes' condition by performing and analyzing the following:

Membrane software projections (design vs actual performance)
Normalization report preparation
Probing
Mapping on both sides of each train
Field survey (onsite autopsy) for an initial identification and estimation of membranes condition inside the pressure vessels
Lab samples
Official autopsies of membranes
Shimming calculations
Pressure Vessel Accessories check-up and repair training (adaptors, connectors, O-rings, HP Victaulic connectors)
Pressure Vessel condition check-up and repair training (mainly a safety aspect for minor leakages)
Recommendations for membrane rotation and/or replacement
CIP program: Specific methods for fouling type, type of chemicals, timing, soaking etc.

Repairs/Replacement: Specific required methodology of replacement
Implementation of a test bench system for the test of individual membranes as part of the tracking record along the life of the installed membranes
Out of more than 300K RO membranes installed globally, IDE's plants experience minimal replacement, which serves as a living testimony to these plants' first-rate maintenance.
It's All About Smart Maintenance – Data Management and Predictive Modules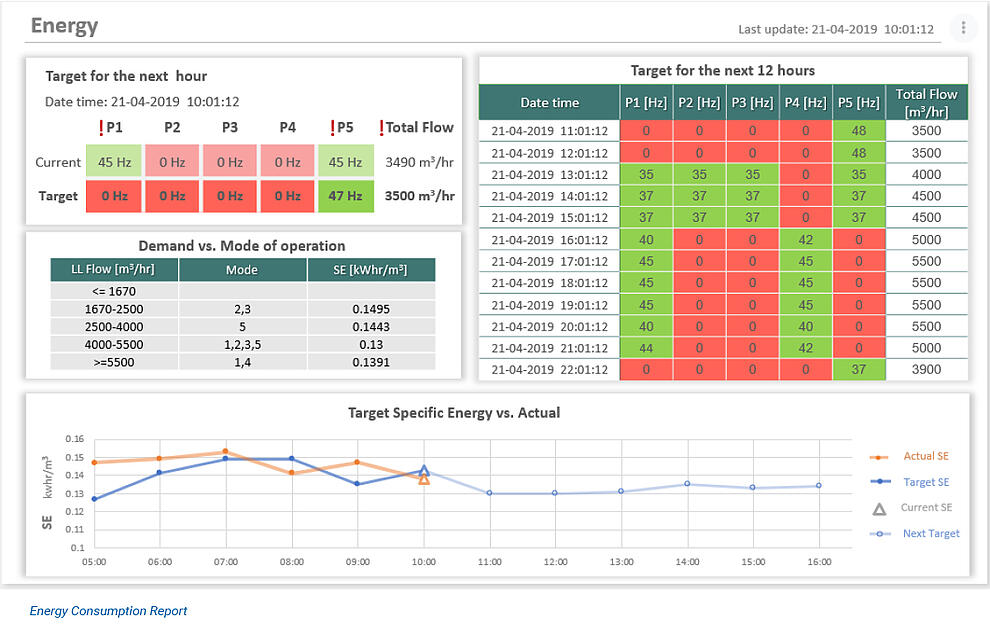 IDE offers a comprehensive data management and analytics system, which draws its accumulated knowledge from previously successful implementations in desalination plants such as Sorek I (Israel), Hadera (Israel), Carlsbad (US), Santa Barbara (US), Larnaca, Limassol (Cyprus) and more.
Our clients' operation & maintenance team get actionable, accurate, wide-ranging, real-time insights into their site performance, as well as advanced monitoring tools such as anomaly detection, early fault prediction, and optimization of operations and resources.
The system collects large amounts of designated data safely, systematically and reliably, via a variety of interfaces. This data is then cleaned, validated, stored in a modeled SQL database, processed, analyzed, restored and presented in the form of meaningful outputs, including reports, online dashboards and decision-supporting tools, to allow our clients to act quickly and effectively.

The data management system is a comprehensive platform delivering a robust database and best-in-class BI:
Multiple interfaces to all relevant data sources
The ability to cleanse, model and store significant amounts of data
Allowing diverse presentations of both raw and processed data reporting, online dashboards and a General Interface Solution (GIS) display
Advanced features include rule-driven event-management platform, relevant alerts and an algorithm-based decision-support system, which provides recommendations on the optimized operational mode of key elements:

Chemical dosing
Managing heavy-energy consumption
Production of planned queries

Maintenance, process and equipment

Early prediction of faults in equipment (e.g. pumps)
Detection of quality exceptions
IDE assigns a dedicated, experienced Project Manager (PM) to coordinate between the IDE team and the operation & maintenance team, in order to ensure full and smooth collaboration.
Reports – the Ability to Always Keep a Finger on the Pulse of Critical Parameters & Trends
Reliable insights and real-time alerts are the best way for any business to ensure optimal performance, and IDE offers a comprehensive core data management and analytics platform for the data-driven utility. These reports are generated by the IOSight platform, and extend a comprehensive suite of real-time insights into the most crucial parameters and trends, including multiple interfaces for all relevant data sources.
Among the dozens of available reports are expected maintenance, treatment reminders, required device treatments, service calls cost & labor, cost per work order, summary of work orders etc.
An algorithm-based decision support system provides recommendations on the optimized operational mode of key elements, such as chemical dosage and energy consumption. This allows plant supervisors to make immediate decisions, perform manual interventions or involve additional teams when needed.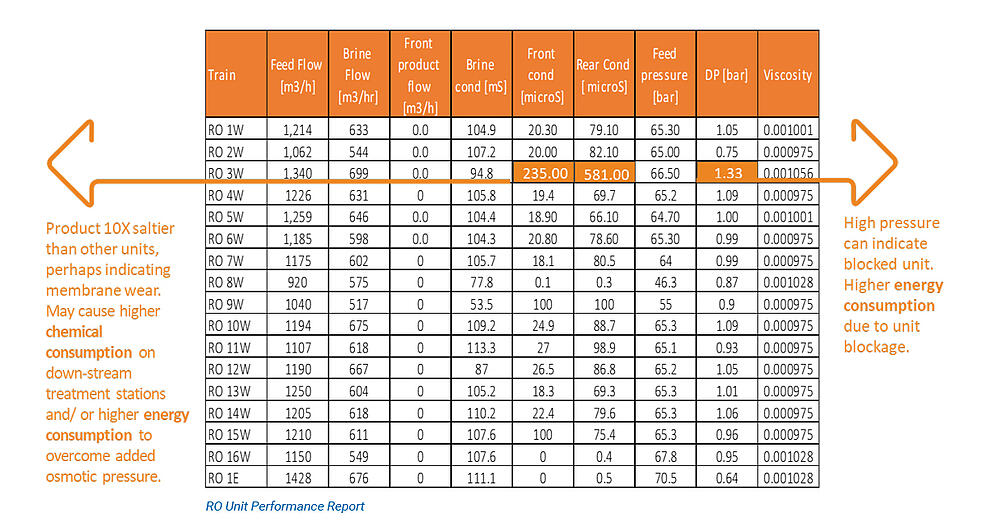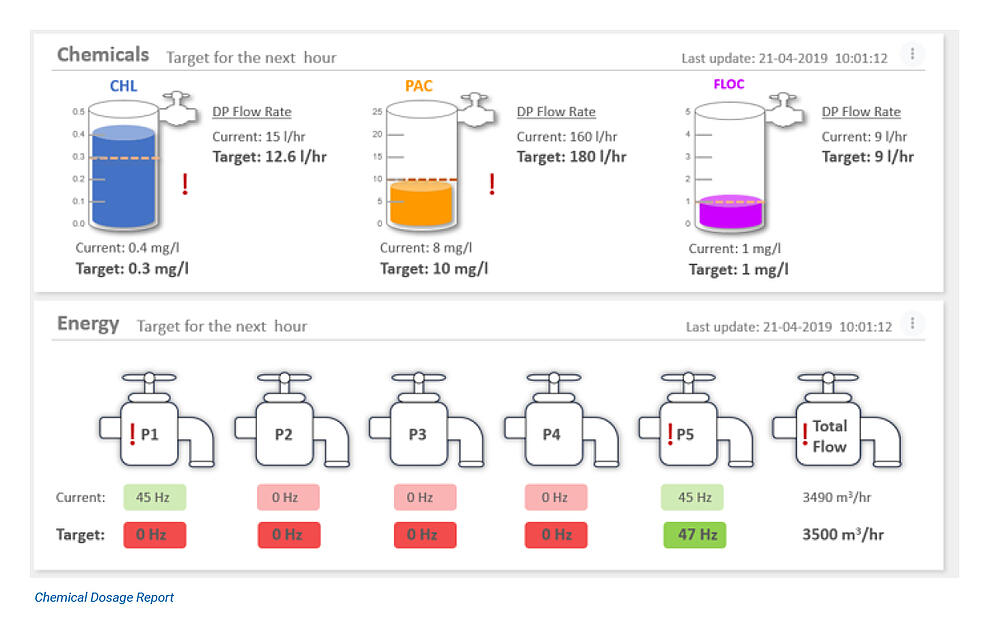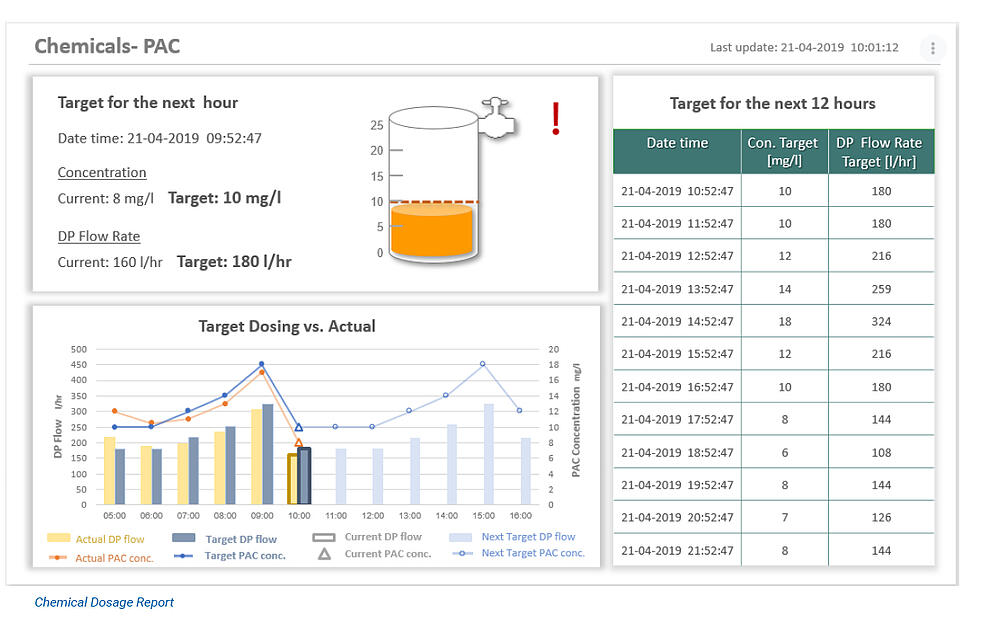 Conclusion
We at IDE specialize in exceptional plant maintenance and operation, and offer our clients an end-to-end management program, accompanied by a wide array of flexible financial offerings, including Build-Operate-Transfer (BOT) or Public-Private-Partnerships (PPP) models. This comprehensive package enables our clients complete and hassle-free piece of mind when it comes to their plant's performance, as it includes the design, construction and operation of their water treatment facility, run by experienced, reliable and highly skilled professional services, and continuously supervised by cutting-edge, automated monitoring – that ensures performance excellence around the clock.
Don't Miss Out on IDE's Latest stories