Giving Your Aging Power Plant a New Lease on Life

For the past century, thermal power plants have been huge players in the US energy market. They met the dramatic increase in electricity demand in the 1950s and 1960s and were a real advantage when oil prices skyrocketed in the 1970s.
However, environmental legislation, starting with the Clean Air Act of 1970, imposed significant restrictions on sulfur emissions and greenhouse gas emissions from new thermal plants.
Fifty years later, The rise of renewables and an increasingly interconnected power system led to a fundamental shift. Solar and wind have made significant inroads into electricity generation, and with the rise of new efficient generation technologies, they are providing a competitive threat to aging power plants with a greener acceptance by the regulators and the community.
As a result, we are seeing plant retirement and reduced power production from old thermal generating units built before most Americans were born. This raises questions on the utilization of the old power plants and their infrastructures.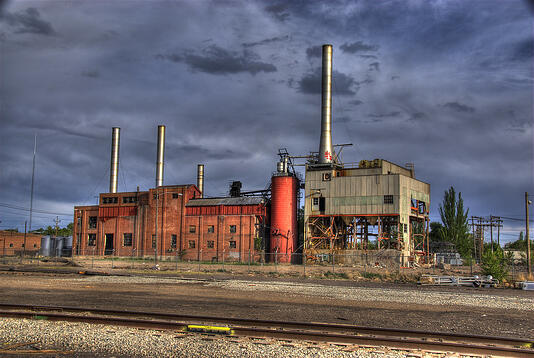 The rise of new efficient generation technologies provide a competitive threat to aging power plants
New Partnership to Drive a New Revenue Stream
When thinking about old power plants, specifically those located along the US coast, we must consider their advantages: the land itself and its vicinity to the open sea, the existence of seawater intake/outfall infrastructure, and water-related rights and permits. The industry that can leverage the benefits of these built-in advantages is the desalination industry.
IDE Technologies, a world leader in seawater desalination and advanced water treatment, have the expertise and know-how to help power plants achieve a new continuous revenue stream by leveraging their existing assets. Regardless of whether the plant is operating or not, we can utilize its inherent marine infrastructure, water rights, and proximity to energy production to build a first-class, fully functioning desalination plant adjacent to the power plant. This is a win-win for all parties involved; a new revenue stream for underutilized power plants, a well-founded, sustainable solution to clean water shortages for potable and industrial usage, employment opportunities for the local communities, and access to infrastructure for IDE.
As the world's population grows and water supplies diminish due to climate change and contamination, water demand is only expected to rise. According to the World Health Organization, by 2025, half of the world's population will be living in water-stressed areas.
Given that oceans hold 96.5% of all Earth's water, desalination, or the process of removing salts from ocean water to produce freshwater, is becoming an increasingly attractive option to meet domestic and municipal needs around the globe.
Moreover, in recent years, improvements and developments in technology have led to lower energy consumption and to an overall drop in the cost of desalination by more than a half.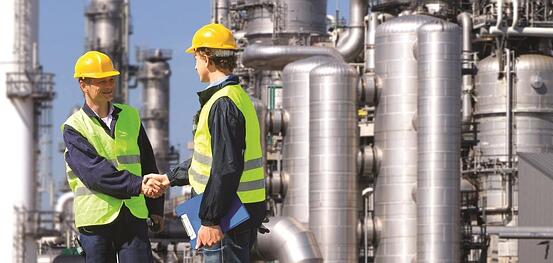 IDE Technologies have the expertise and know-how to help power plants achieve a new continuous revenue stream by leveraging their existing assets
<< Contact one of our experts >>
The Future of Desalination
The adoption of desalination technology has been increasing very slowly for many years but that is changing too. As the population booms in many water-stressed parts of the world and drought-driven by climate change is occurring in many regions that not long ago thought their water supplies were ample, desalination is coming into play in many places around the world. According to the International Desalination Association, globally, more than 300 million people now get their water from more than 16,000 desalination plants. As a result, The World Desalination Market was valued at US$ 17.7 Billion in 2020 and is expected to grow to US$ 32.1 Billion by 2027.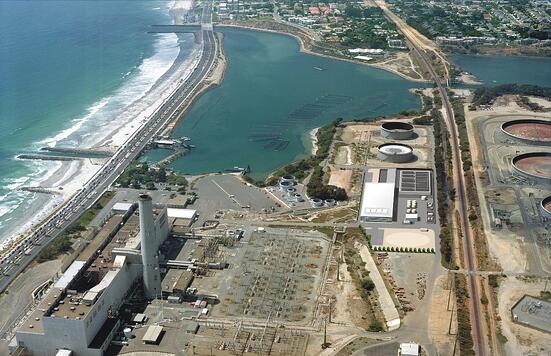 The Carlsbad desalination plant
<< Read more about sustainable technological innovation >>
Your Desalination Expert
Desalination is becoming more widespread, practical, and economical, yet is still a complex process that shouldn't be taken lightly. Many issues are at stake, including environmental and ecological concerns, which lead to strict regulation. The success of a desalination plant is very much dependent on the expertise and know-how of its designers, how the system is built and how it is operated and maintained.
IDE Technologies specializes in the development, engineering, finance, construction, and operation of advanced small to mega-size sea and brackish water desalination facilities, all based on advanced technologies. Over 50 years, we have built hundreds of desalination plants in over 40 countries for customers under all types of contract frameworks, creating a track record unmatched by any other company. One of the IDE's landmark projects is the 54 MGD desalination plant in Carlsbad, CA.
Given the growing need for water, the growth of the desalination sector, and the inherent infrastructure advantages offered by many underutilized power plants across the U.S – now is the perfect time to seize the opportunity and revive your power plant with a new source of income for years to come.
Don't Miss Out on IDE's Latest stories