IDE Water Technologies Executes Deal with DPMtech to Supply VIM850 All Weather Snowmaker to Lubelski Węgiel Bogdanka Mining Company
Published: 21/12/21
We're excited to announce that IDE, in cooperation with DPMtech, will commission the VIM850 installation, expanding Poland's growing coal mine cooling systems, without the need to replace existing mine infrastructure.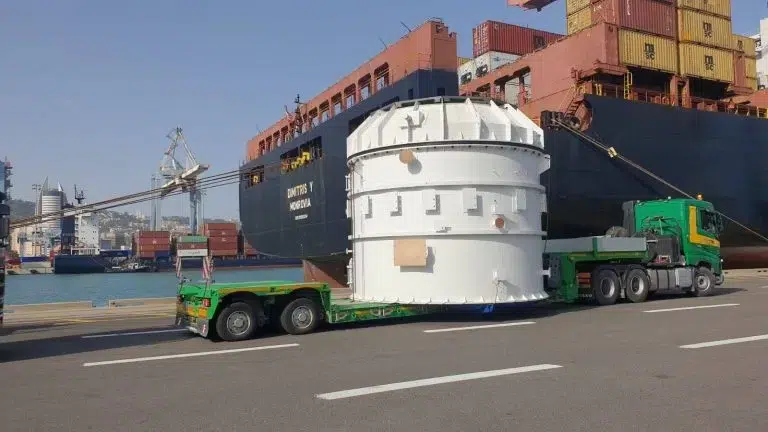 The VIM All Weather Snowmaker for Lubelski Węgiel Bogdanka will be installed by DPMtech, under IDE supervision. VIM implements a long-standing IDE proven technology to provide a highly energy efficient system for cooling of the Poland coal mine, without the need for time consuming and costly updates to existing onsite infrastructure.
The VIM 850 system will increase the efficiency of the decade old central air conditioning at Lubelski Węgiel Bogdanka. Thanks to snow production, together with DPMtech from Rybnik, IDE will take part in the first installation of this type in Poland, and in the world, and will deliver ice slurry to the underground pipelines at the level of 960″ through the Pressure Exchange System (PES) pressure reduction system.
IDE, with DPMtech, is working diligently to meet the short delivery time required, despite the challenges of the pandemic, and complexities of delivering the manufactured and pre-assembled units – freezer, concentrator, condenser and compressor – to the site. This requires complex coordination of logistics, including authority approval and dismantling of road signs along the way, to facilitate transportation of such large items.
IDE and DPMtech are proud to support Lubelski Węgiel Bogdanka as Poland has a long mining history, and is one of the largest producers of thermal and coking coal in Europe. Commission of the project is scheduled for May/June this year, and operation will begin following a successful performance test.
Be sure to follow IDE Water Technologies on Twitter and LinkedIn to stay up to date on project highlights!