IDE Technologies' CEO and President, Avshalom Felber, Speaking at the World Ocean Summit
Published: 10/02/17
Felber to highlight how to respond to sea-level rise during panel discussion on February 24 in Bali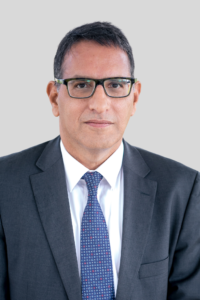 WHAT
The Economist World Ocean Summit will bring a critical look at the vital issue of how to finance a sustainable ocean economy. Avshalom Felber, CEO and president of IDE Technologies" href="https://www.ide-tech.com/">IDE Technologies, a global leader in water technologies, will be participating in a panel discussion at the event. The topic of the panel discussion will be: "Stand or retreat? Responding to sea-level rise." He will also be joined by representatives from the Woods Hole Oceanographic Institute and the Willis Research Network.
The fourth World Ocean Summit will bring together forward-thinking businesses, industry groups, scientists, governments and ocean advocates to discuss creating the 'blue' to align economic activity with the ocean's health. Scaling emerging blue industries is an urgent task which requires vision, good governance, changes to regulation and behavior, and capital.
WHERE
Sofitel Bali Nusa Dua Beach Resor.3t Bali, Indonesia.
WHEN
Thursday, February 24, at 2 p.m.
ABOUT AVSHALOM FELBER
Avshalom Felber is President and CEO of IDE Technologies, a position he has held since 2002. Under his leadership, the company has seen considerable growth. He brings a wealth of financial knowledge and business experience to the table, as well as in-depth knowledge of the desalination market. This combination puts him in an excellent position to promote the development of new and existing markets, as well as to advance new desalination and water treatment technologies for IDE. Prior to joining IDE, Felber served as CFO of the Israel Ports & Railways Authority, and Deputy Director of the Budget Department at the Israeli Ministry of Finance. He holds an MBA and B.A. in Economics and Philosophy, both with distinction from the Hebrew University of Jerusalem. Felber also participated in the Eisenhower Foundation program in the U.S. studying government, budget, transportation and capital markets. Felber was recognized as one of the 2017 Top 25 Water Industry Leaders by Water & Wastewater International.